Skip home page
Home Page
Please be reminded of our Valentine's Day celebration tomorrow.  Who are you going to remind that they are loved, but by God and by you?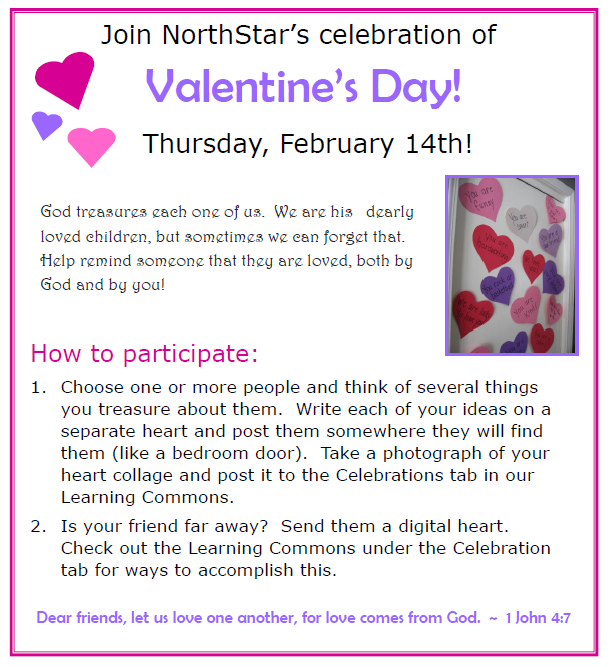 Follow the link below to the Celebrations Tab in our Moodle Learning Commons to check out the day's events and ways to participate.
Thank you to all who participated and logged in your minutes.
We read 1085 minutes!