Skip home page
Home Page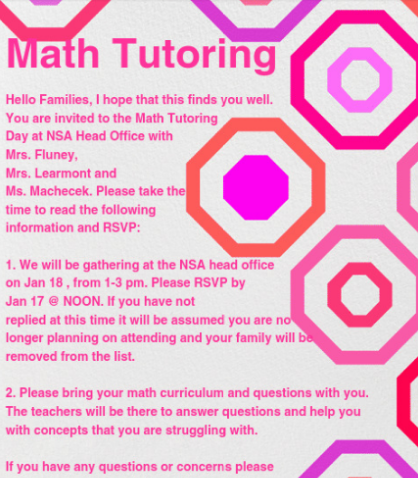 If you are stuggling in Math this is a great opportunity to come out and sit with your teacher for some extra help. 
Join us for a Creative Writing workshop on February 1st! To register, please email activityday@nsaschool.ca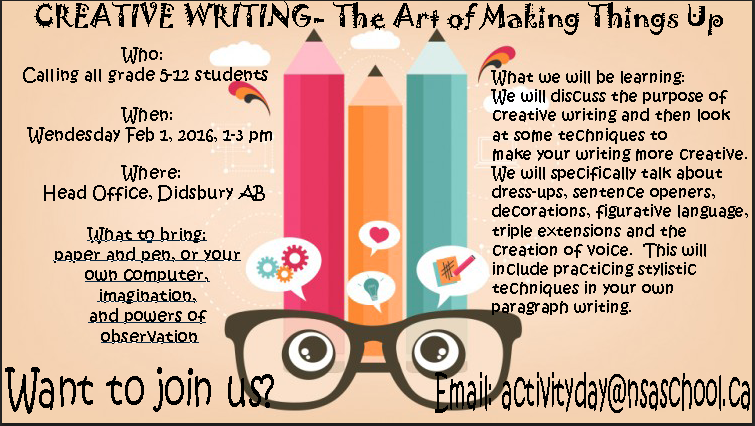 NorthStar Academy will be closed for Christmas break, but students may continue working if they wish. Please note that Moodle will be down for maintenance January 3-5, 2017.
Merry Christmas and a Happy New Year!