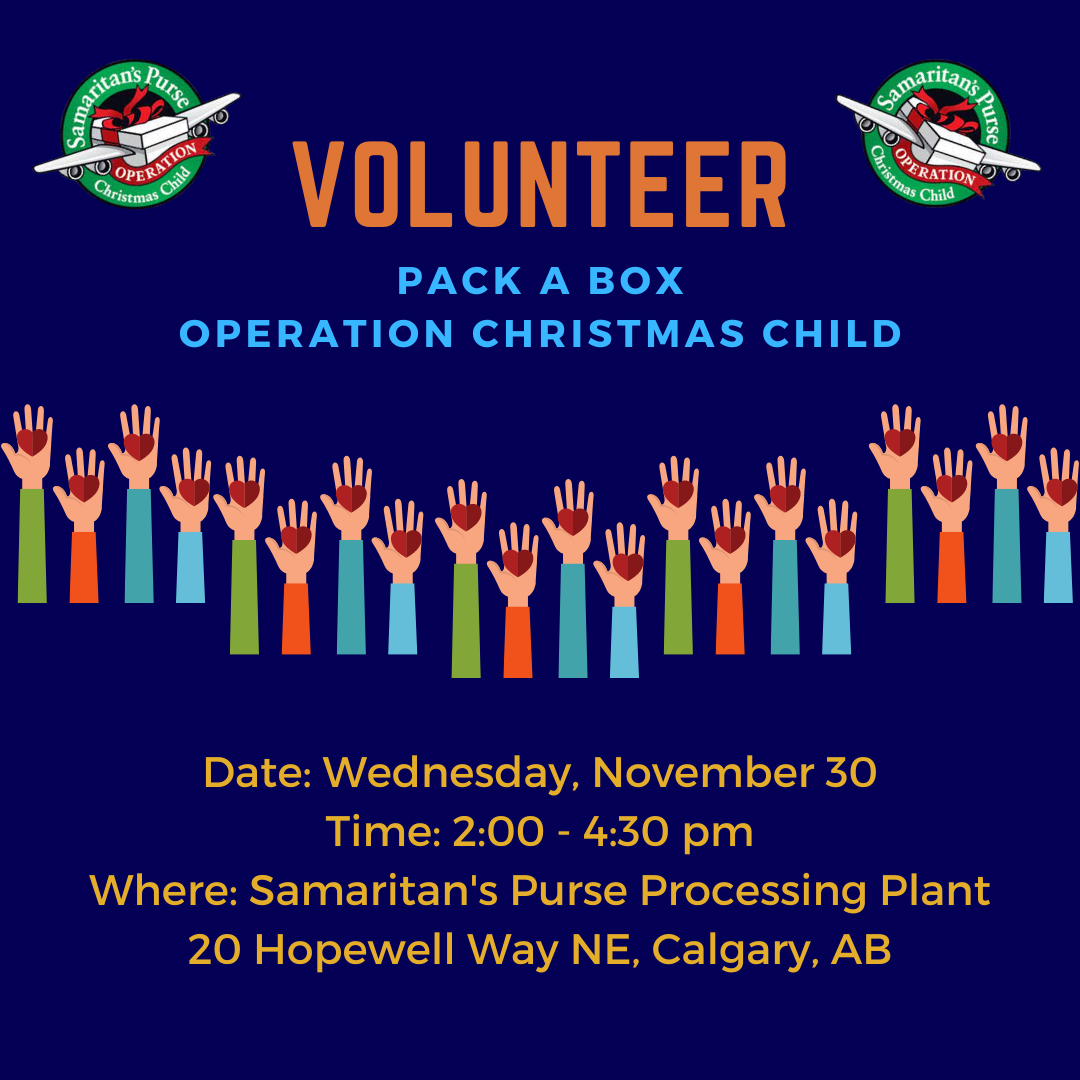 Come and help out at Samaritan's Purse!

We still have space in our Activity Day on Wednesday, November 30!
Have you ever wondered how we assemble shoeboxes that have been ordered on our website? It all happens in the Calgary processing center! At the beginning of each year, Operation Christmas Child orders all the needed items like school supplies, toys, hygiene items, t-shirts etc., based on what donors requested.
Once items arrive in the Calgary processing center, we unpack and sort the items, so they are ready to be packed in shoebox gifts. Each shoebox has a specific packing list, so special attention is needed to ensure each gift is lovingly packed as the donor requested.
Volunteers will be assembling shoeboxes and walking up and down a product line, selecting items to add to shoebox gifts. Volunteers will be walking throughout the shift, with some light lifting.
All participants must complete a Short Term Volunteer Form beforehand to submit.
Target Ages:
 Ages 12 & up welcome
Cost:  free to all
Notes: Max 50