Skip home page
Home Page
Our Harvest Celebration is here
.
Please join us over in the Learning Commons by clicking on the link below.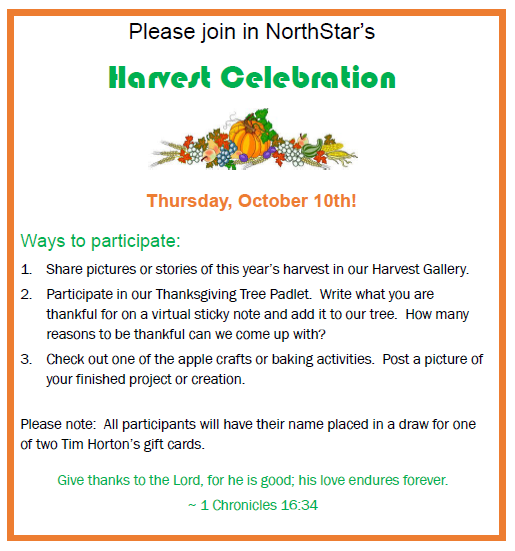 Today is the official launch of NSA Clubs!  We are excited to be offering this new program to our students.  Each NorthStar student is invited to join 

one

 club and participate in the activities and challenges in that club.
You should see NSA Clubs 2019-2020 listed...
Read the rest of this topic
(198 words)
Please join us today in celebrating Orange Shirt Day!  Follow the link below or click on the image and head over to our NSA Celebrations space in the Learning Commons.

→  Orange Shirt Day Celebrations