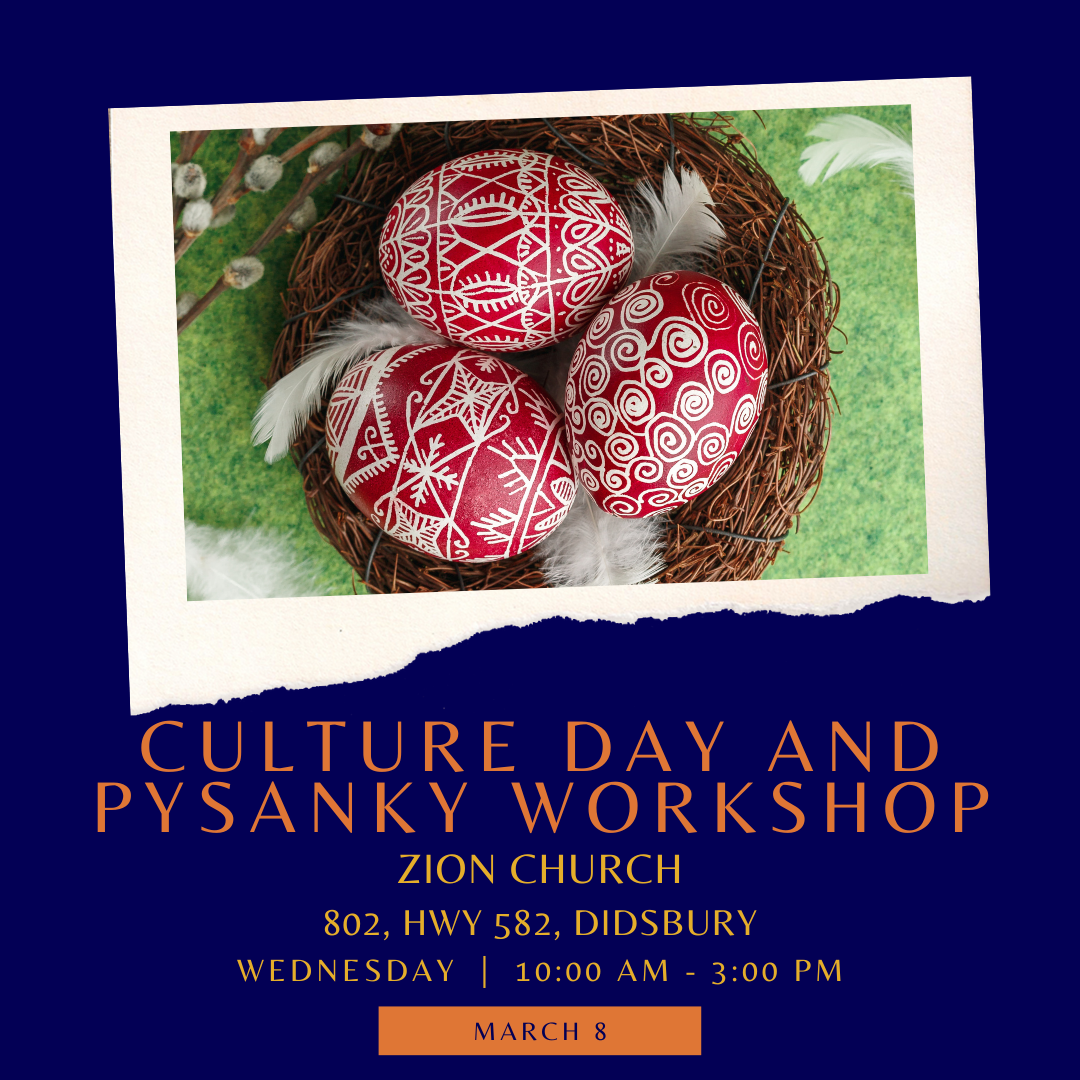 Deadline to register: Sunday, February 26, 2023
Culture Workshop
Students will try their skills at public speaking while they present a culture of their choosing to share with the families in attendance. We encourage them to be creative with this! Design a poster, use a 3 panel display board, make a timeline, construct a board game incorporating key elements, make a tv or radio commercial to act out, write a report, produce a skit or sing an original song. The possibilities are endless.
Students will also bring a food related to the culture they choose to share with the group. We will compile a recipe book from all the dishes!

Pysanky Workshop
Learn the skills of Ukrainian Easter Eggs.
A pysanka (plural: pysanky) is a Ukrainian Easter egg, decorated using beeswax and dyes. The word comes from the verb pysaty, "to write", as the designs are not painted on, but written with beeswax.